Explore the waters of Boca Grande and Charlotte Harbor with Captain Austin
Explore the waters of Boca Grande and Charlotte Harbor with Captain Austin
Meet Captain Austin Oskey
When you schedule your charter with Captain Austin of Chasin' Action Charters, you book with confidence knowing your Captain will give you the best fishing experience possible.  A lifelong Floridian fishing native, Captain Austin is a 2nd generation charter captain who is hard working, experienced and ready for anything.
An avid tournament angler himself, Captain Austin has appeared on multiple TV shows such as Florida Sportsman/Waterman Series, A Fishing Story with Ronnie Green, and the Scott Martin Challenge. Whether you are a party of novice anglers, avid fishermen, or professional anglers, Captain Austin will meet you at your level to give you a rewarding and exciting fishing adventure.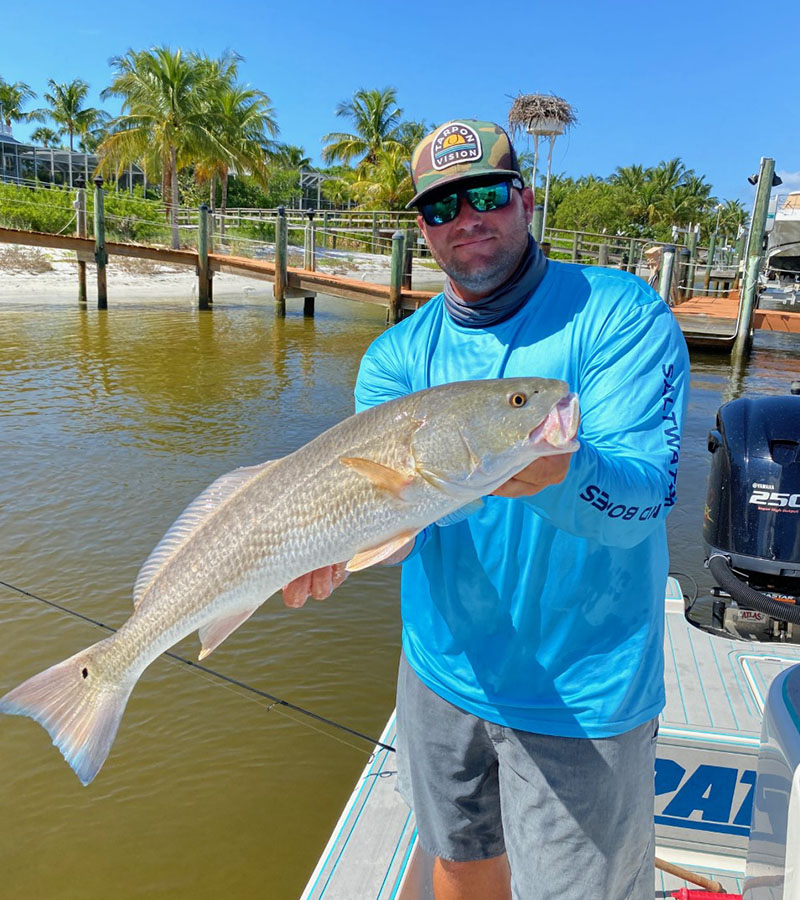 Get Ready to Experience Fishing Adventures Making Memories of a Lifetime!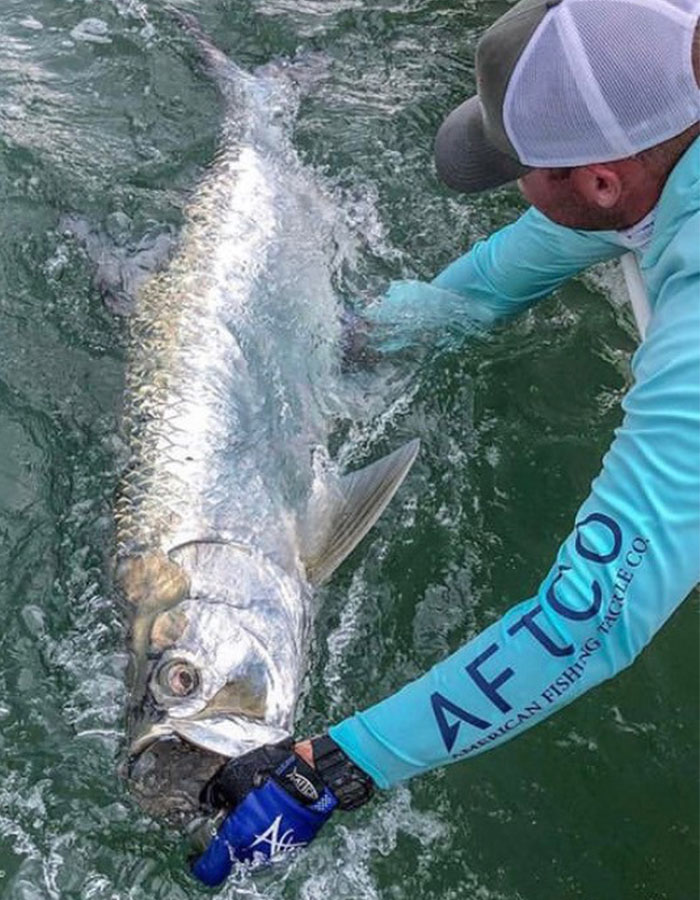 Tarpon Fishing Charters
If you are looking to catch the most sought after species "Silver King" tarpon, the location of Boca Grande with Captain Austin at the helm is exactly where you want to be. Boca Grande has the best tarpon fishing not only in Florida but the world. With living in this area his entire life, Captain Austin knows the local waters and has the expertise to get you to the tarpon. Because of his success, Captain Austin has many clients that come every year for a premium tarpon fishing. Tarpon charters run late April through July so book early to not miss out on an unforgettable tarpon fishing experience.

Inshore and Nearshore Fishing
Captain Austin offers Inshore and Nearshore Fishing Charters year-round. The Charlotte Harbor area offers some of the finest fisheries for exciting action whether you are a novice to professional angler. Depending on the time of year, enjoy fishing inshore for Snook, Redfish and Trout or we can travel 5-8 miles for a nearshore charter to find Grouper, Snapper and Tuna, and more! View our gallery to see the big catch that could be yours!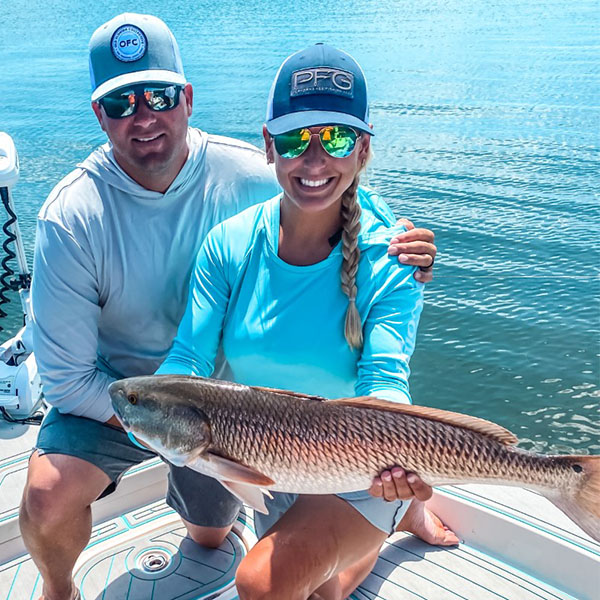 Top Notch
Boat and Equipment
You'll be fishing from a 22 foot Pathfinder Tournament Edition which accommodates up to 4 anglers maximum. Everything is included in the trip as far as tackle and equipment. Captain Austin uses artificial lure and live bait and top of the line Shimano equipment for a first rate experience as you dominate catching monster sized fish.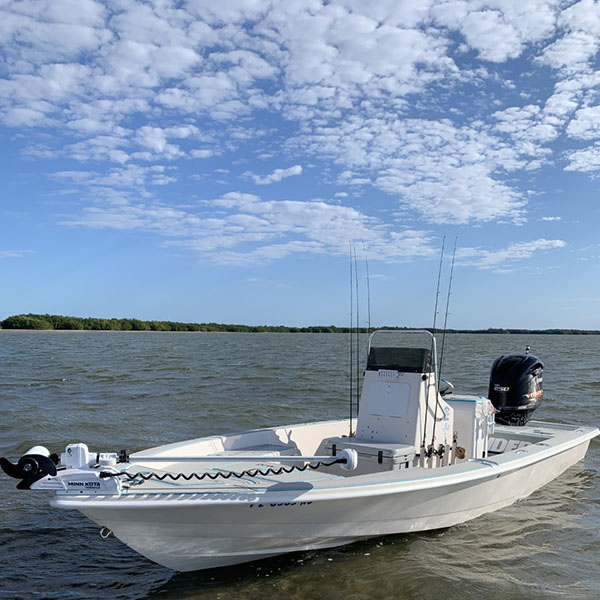 Flexible Trip Lengths.
Flexible Pickup Locations.
Unlike many other charter companies, Captain Austin offers his anglers that flexibility of determining the duration of the charter. With that being said, to get the most from your experience, we recommend most inshore charters to be a minimum of 4 hours with nearshore and tarpon charters 5 hours. Depending on your charter choice and location, we can accommodate many pick-up locations on Boca Grande Island at your convenience.
Check Out What Our Anglers Say
Awesome captain. Very knowledgeable. But what sets him apart is his passion and love for the water. Find him during tarpon season grabbing faces or in the back waters with the redfish. One thing I know is a trip with him is destined for some good fishing and good times.
Fishing with Captain Austin Oskey was a real pleasure. His knowledge of the local waters had us on fish all day. He went above and beyond to make sure everyone enjoyed the trip. I highly recommend him to anyone looking for a Captian that will make your fishing trip a trip of a lifetime.
What an amazing day with captain oskey! Best day of fishing for me ever! I have fished all over the world and truly captain oskey is the best guide I have ever fished with! Great coach! Tells you exactly what to do to land the big fish! Caught my personal best red... snook and tarpon all in one day! My first tarpon hook up ever and I landed the 140 lb monster with the skill of captain oskey coaching me through until we got the fish to the boat and got a killer photo! Awesome clean boat and top of the line gear! Can't thank him enough for a great experience!
Had an amazing day of catching ALOT of red fish! I Highly Recommend considering Capt. Austin for a great day out on the water
Ready To Schedule Your Charter?
Get No Nonsense Pricing, No Hidden Fees, and Unmatched Customer Service.Contact Us