Nearshore Fishing Charters
Nearshore Charters Provide:
√ fishing license
√ Life vests and safety equipment
√ Live bait and Tackle
√ Shimano equipment
√ Ice chest for fish
√ Ice chest with bottled water
Charter Rates
6 Hour Nearshore Trip – $850
8 Hour Nearshore Trip – $1100
Price is for up to 3 people. $100 additional for a 4th person.
These charters are only for you and your guests.
Due to an increase in operational cost, Prices are subject to change.
Nearshore Fishing local reefs, rock piles and structures
Nearshore Charters Offered Year Round
Charlotte Harbor Nearshore Fishing
Nearshore fishing in Southwest Florida can make for some of the most rewarding and exhilarating fishing adventures found anywhere. In the Boca Grande and Charlotte Harbor area, exciting species are waiting just 5 – 8 miles offshore in artificial reefs, structures and rock piles. Captain Austin knows exactly where to take your group to the best spots and will expertly and patiently instruct you (if needed) on the best way to wrestle in your catch. With Captain Austin, look forward to having one of the best experiences you've ever had in nearshore fishing.
Catching Grouper, Snapper, and Pelagic Species such as Cobia, Permit, and Tuna can be a great challenge to reel in. You'll also get to enjoy an extra benefit as they are a tasty fish to eat.
With a nearshore adventure, you can schedule a minimum length of 5 hours up to an 8 hour expedition, whatever fits your group with their interest and schedule.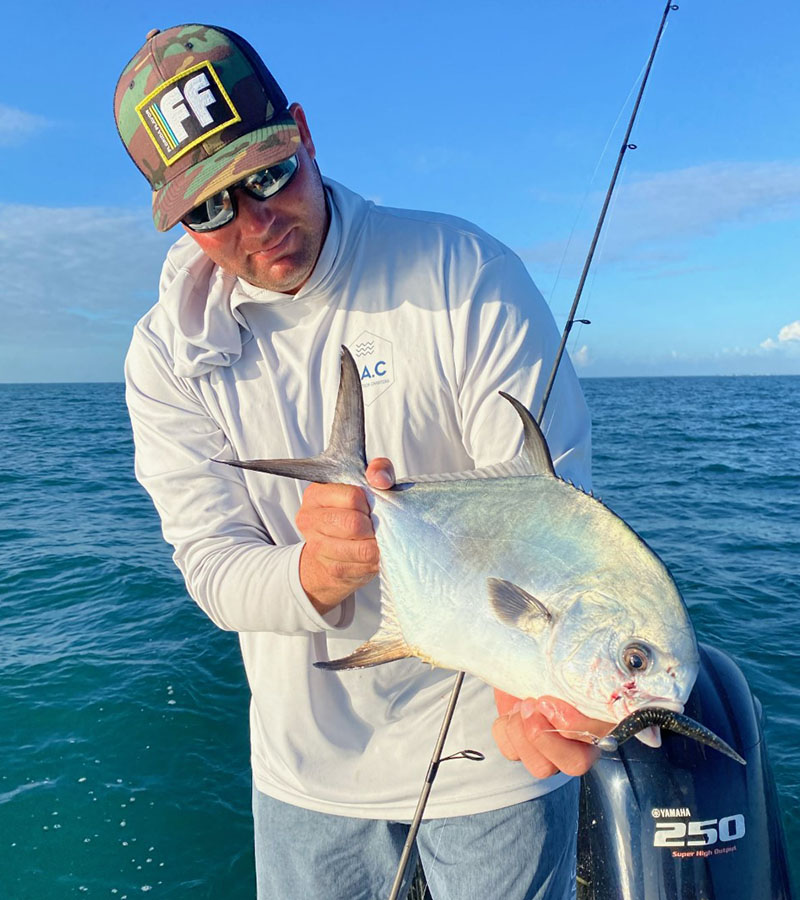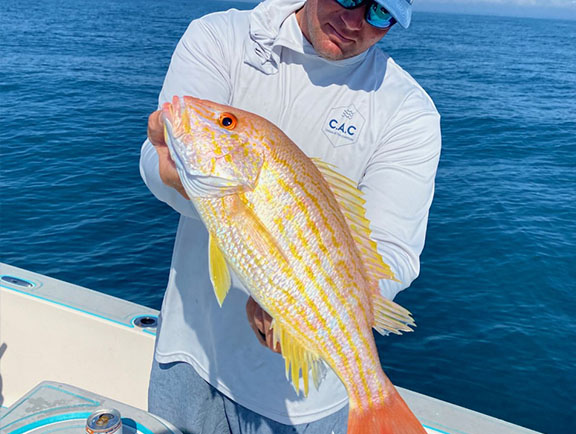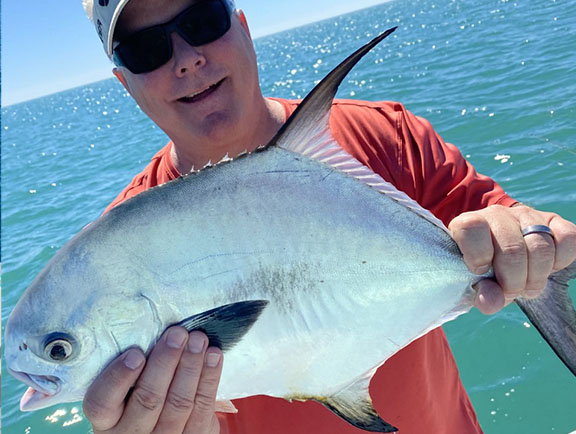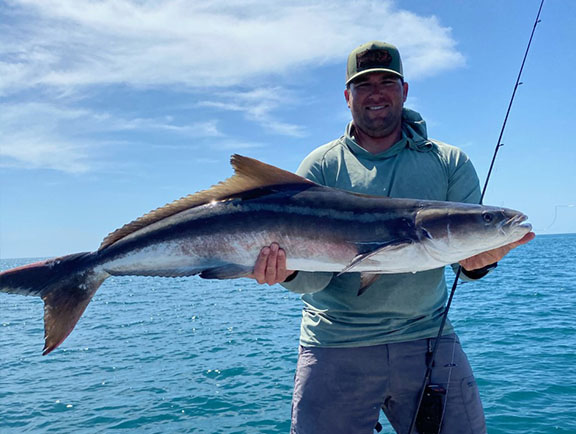 Common questions asked specific to Nearshore charters
For general information concerning all charters, check out our FAQs
How early do I need to book for a Nearshore Fishing charter?
It is recommended that you contact us two weeks before you would like to take your charter.
When is the best time for nearshore fishing?
Nearshore fishing can be enjoyed year round. However, this experience is subsequent to changing weather.
Where exactly do we fish?
We will fish in the Charlotte Harbor area, from 5 to 8 miles off the coastline.
How deep is the water we will be fishing?
The water will range from 20 ft to 50 ft deep.
Do we get to keep our fish?
You can keep your catch as long as the species are in season and a legal size.
Can I get a photo or mount my fish?
We can take pictures and we can make recommendations for getting your fish mounted.
Will our catch be cleaned for us?
Yes, I will clean your catch.
CONTACT US TO BOOK A FISHING CHARTER WITH CAPTAIN AUSTIN TODAY