Inshore Charters Provide:
√ fishing license
√ Life vests and safety equipment
√ Live bait and lures
√ Shimano equipment
√ Ice chest for fish
√ Ice chest with bottled water
Charter Rates
4 Hour Inshore Trip – $750
6 Hour Inshore Trip – $950
Price is for up to 3 people. $100 additional for a 4th person.
These charters are only for you and your guests.
Due to an increase in operational cost, Prices are subject to change.
Inshore Fishing in Local Bay, Intercoastal Grass Flats and Docks.
Inshore Charters Offered Year Round
Charlotte Harbor Inshore Fishing
Although the area of Boca Grande and Charlotte Harbor is widely known for its tarpon fishing, the Charlotte Harbor area has a vibrant inshore fishery year round that stands alone in bringing anglers here, year after year.  With Captain Austin living and fishing these waters his entire life, he is prepared to get you the most out of your charter experience, from the avid angler to the family fun fishing trips.
There is no worrying about having the right gear, because you will be provided with all you need as far as bait and top of the line equipment to reel in the hard fighting Snook, Redfish, and Trout.
In the shallow waters you can schedule a minimum length of 4 hours up to an 8 hour expedition, whatever fits your group with their interest and schedule.  The 4 hour charter is best suited for families with small children.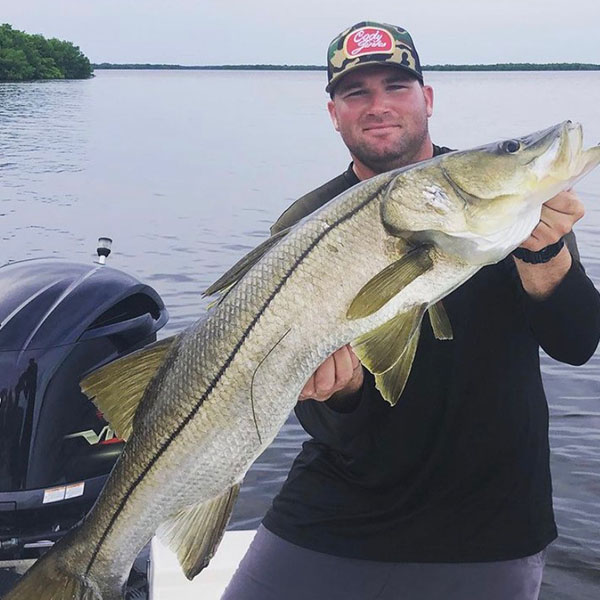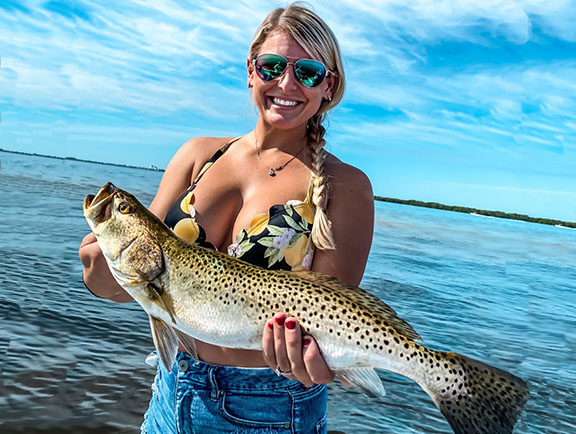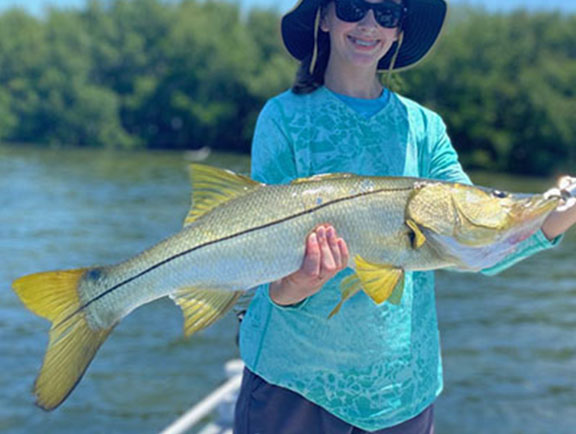 Common questions asked specific to Inshore charters
For general information concerning all charters, check out our FAQs
How early do I need to book for an Inshore Fishing charter?
It is recommended that you contact us two weeks before you would like to take your charter.
Where exactly do we fish?
We will fish in the Charlotte Harbor area. In the summer months we will fish for redfish and snook under the mangroves, otherwise we will be in the open water flats.
How deep is the water we will be fishing?
Typically the water is very shallow; less than 2 foot.
What do you use for bait?
During the warmer months we typically will use live bait. However, in the cooler months, we use artificial lures and shrimp.
Do we get to keep our fish?
You can keep your catch as long as the species are in season and a legal size.
Can I get pictures or mount my fish?
We can take pictures and we can make recommendations for get your fish mounted.
Do you clean our catch?
Yes, I will clean your catch.
CONTACT US TO BOOK A FISHING CHARTER WITH CAPTAIN AUSTIN TODAY